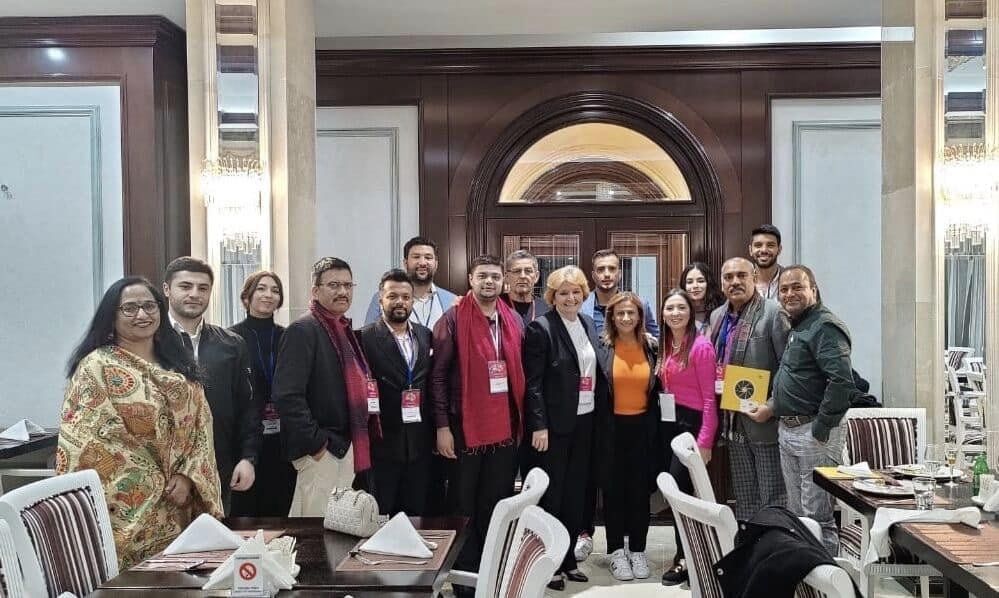 During his visit to Serbia, at Open World Summit -2022 Satendra Singh delivered his lecture on Environment. He emphasised that all countries would work together to achieve a zero-carbon world. In this summit 52 countries were participated.
The deep bond of friendship continued in subsequent decades resulting in close and friendly ties between India and Serbia. India gives principled support to territorial integrity and sovereignty of Serbia and has not recognized Unilateral Declaration of Independence (UDI) by Kosovo.
On the aegis of Hon'ble President of Serbia Mr. Aleksandar Vucic, invited for dinner hosted by Hon'ble Minister of Health, Government of Serbia Prof. Dana Gurutich, Newly elected President of 'Together for Youth Foundation' Mr Milan Todorović and Utthan Samiti on the occasion of celebrating 70 years of bilateral relations between India and Serbia.
Indian Delegation participating in OPEN WORLD- #InternationalYouthSummit organised at picturesque hill station #Zlatibor.
#internationalrelationship #culturalexchange #serbia #openworld #collaborationindia #serbianvibes #collaborations #youthofserbia #noida