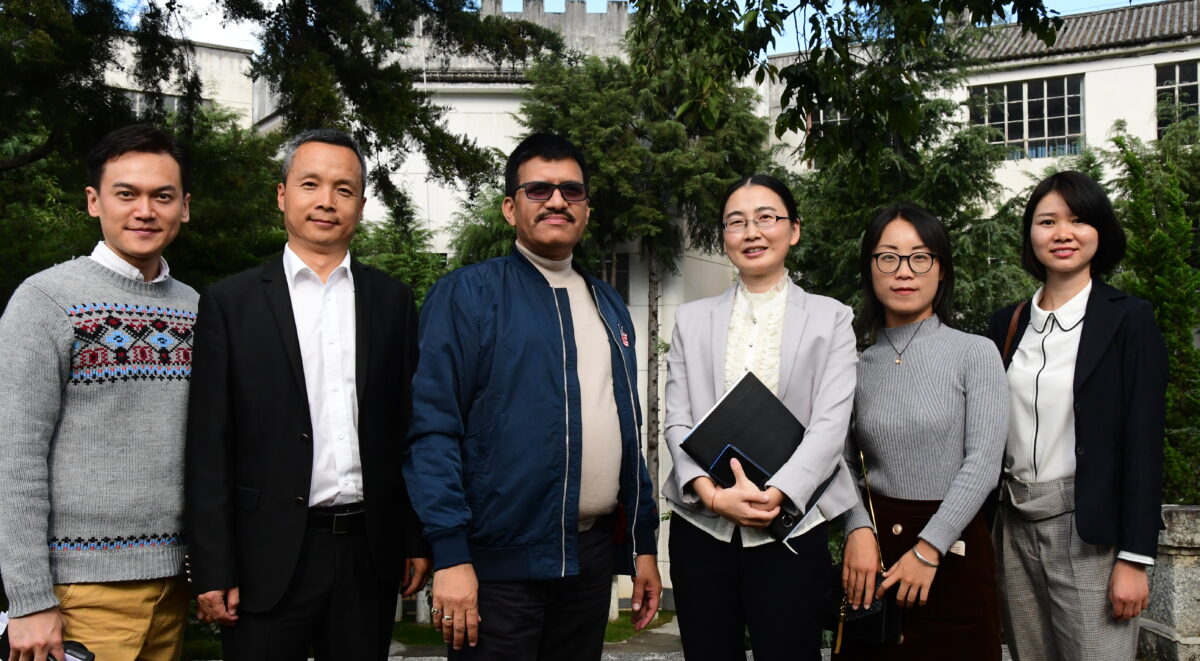 Merit of being invited as Guest Lecturer / Guest of Honour across numerous schools & colleges / events / webinars, to motivate, guide, & coach audience on realising value of environment & its impact on country's success (Lectures on Environment in China- Dali University, Yunnan University, and many schools /colleges of China)
Visited China in delegation for Lectures on Environment -2019
During his visit to China, Satendra Singh said in speeches at Dali University and Yunnan University that the popular slogan "India-China Bhai-Bhai" would be elevated in spirit with the strengthening of educational, cultural, and ideological relations between the two countries. He emphasised the importance of all countries working together to protect the environment. He emphasised that all countries would work together to achieve a zero-carbon world. He also spoke about tourism and how the polluted atmosphere is a significant hindrance to the growth of tourism. He warned about the air chamber's decreasing oxygen levels.
Adding to the statement, he said, "The cultural relations between both countries shall be strengthened and the neo-diplomatic approach to strengthening the Indo-China relations will be celebrated and is essential not only for the individual interest of India and China but also for the benefits of the third world countries.