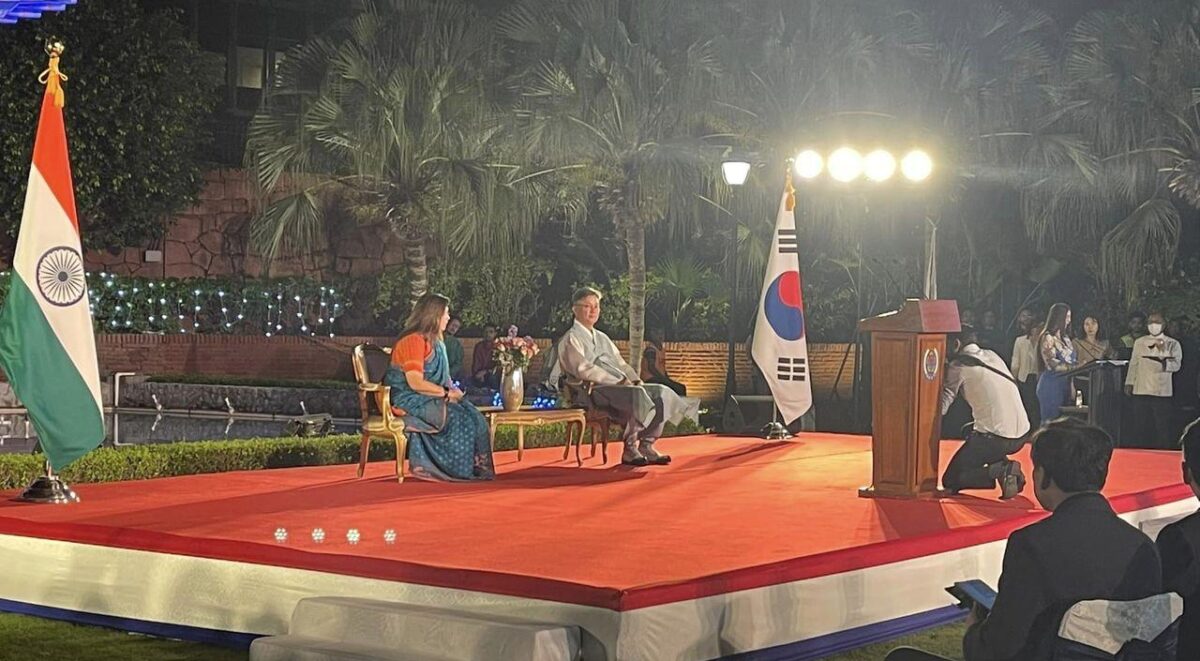 Delighted to attend the National Day Reception of #Korea at the kind invitation of H.E Mr. Chang Jae Bok, the Korean Ambassador to India. We are two major Asian democracies and have boundless possibilities for cooperation in India's transformation and shared progress. Indian Union Minister Mrs Meenakashi Lekhi ji was chief guest. Jai Hind, Jai Korea!
According to the legend, Princess Suriratna, also known as Heo Hwang-ok, went to Korea in 48 AD, some 2000 years ago, and started the Karak dynasty by marrying a local king.
Her native kingdom is believed to be located in India or less likely, Thailand. There is a tomb in Gimhae, South Korea, that is believed to be hers, and a memorial in Ayodhya, India built in 2020.