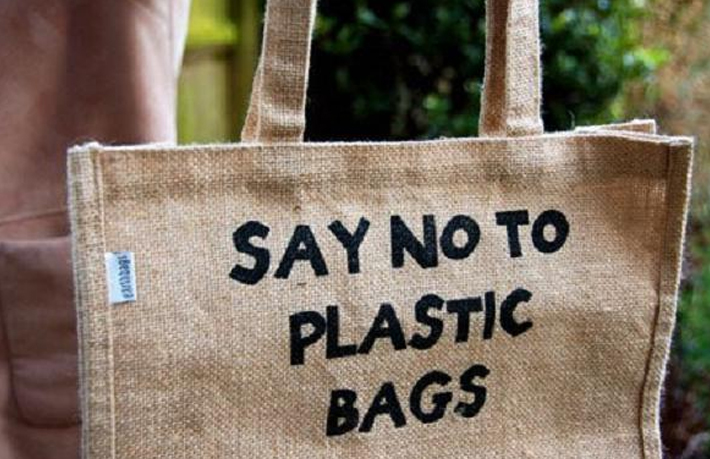 Polythene bags constitute serious environmental and health hazards. Hundreds of thousands of polythene bags are discarded daily as waste. This plastic waste when dumped in fields causes land infertility, and it has disastrous effects on aquatic life when thrown in rivers, ponds, or the sea.
Utthan Samiti under its 'Clean, Green and Educated India' program launched a massive campaign demanding a ban on polybags to check pollution. Polythene has been causing severe environmental degradation.
We embarked on such a campaign with the support of Dainik Jagran, who helped us to reach massive people from all around the world. The rally included various politicians, members of the Utthan Samiti and teachers and professionals from schools.
The rally included students from various schools. It started from S.K.V.M School and continued for 3kms, covering various colonies, and making volunteers join the rally.
The main purpose to include the students from school was to make the young generation of the country aware of the hazards of using plastic bags. Today's kids are the future of tomorrow's nation. Making a kid aware is equal to making a whole family aware.
Mr Satendra Singh said 'I believe that kids are the future of tomorrow. And making tomorrow a good one is in our hands; we need to inculcate good traits in these kids. We need to inculcate in them the responsibilities of being a citizen of this nation.'
Before the rally, a short session was held at school to make students aware of the use of polythene bags and their bad consequences. The session consisted of a speech by Mr Satendra Singh and the Principal of the school where they both focussed on pollution, and how polythene bags are responsible for making the life of many organisms dreadful.
Students were really moved by listening to them, and they all showed great zeal to go to the rally.
We were so happy to see students participating in massive number for this social cause. They all were so motivated and inspired by the words of the head of the organisation. They started hailing and shouting 'say no to plastic' while holding posters in their hands. They are urged people to join the rally as they passed by many houses in the way.
Dainik Jagran provided an article describing the polythene bags and their hazardous effects, also about the students who started the rally with great enthusiasm and about the organisation which is aspiring to bring about a change in the country.
On being asked about the purpose behind this rally Mr Satendra Singh said 'we are the human that is responsible for this, not the polythene. We with our lack of awareness throws carry bags in the garbage and the innocent animals became the victim. Instead of this, we should collect them for rag pickers so that they can be converted into recycled plastic. That is why awareness among people is important, once it is done, we all will see our natural healing and revitalizing.'
Along with this the Utthan Samiti also donated plants to every person who attended the rally starting from politicians to teachers and to the students. Mr Satendra Singh believes that cure to every reason that is causing pollution in the environment is planting trees. Trees can be the only solution to curb the rising temperature of the earth, global warming, various kinds of pollutions as well.
Saying about the cause Mr Satendra Singh also included 'The government has failed totally in imposing a strict ban on polythene bags. Although implemented strictly last year, they disappeared only for a few days from the supermarkets, shops, vendors, and stalls. They have come creeping back, slowly and surely.
Also, I was to include that we are simply not justified in blaming the authorities for not implementing the ban on polythene bags strictly. Refusing to take responsibility, we fail to realise that we ourselves are also the culprits and victims as well.'
Chairman of Utthan Samiti Mr Satendra Singh concluded the program by urging everyone to use cotton or jute bags instead of polythene bags. He said 'All of us have many pieces of cloth at home, leftovers from suits, faded bed sheets or extra pillowcases. These can be easily converted into handmade shopping bags. Jute and paper bags are also good options, depending on the nature of our shopping.'
Any efforts on the governmental level will have a minimal impact unless we do our part by refusing to use polythene bags. We must cooperate with the concerned authorities to save our country from an environmental disaster. It may take a little planning to completely eradicate the usage of polythene bags, but by putting life ahead of inconvenience, we can make a difference to the environment. By saying 'No' to polythene bags, we can help the government in eradicating this menace, for in doing so we shall be investing in a healthy environment for the future.