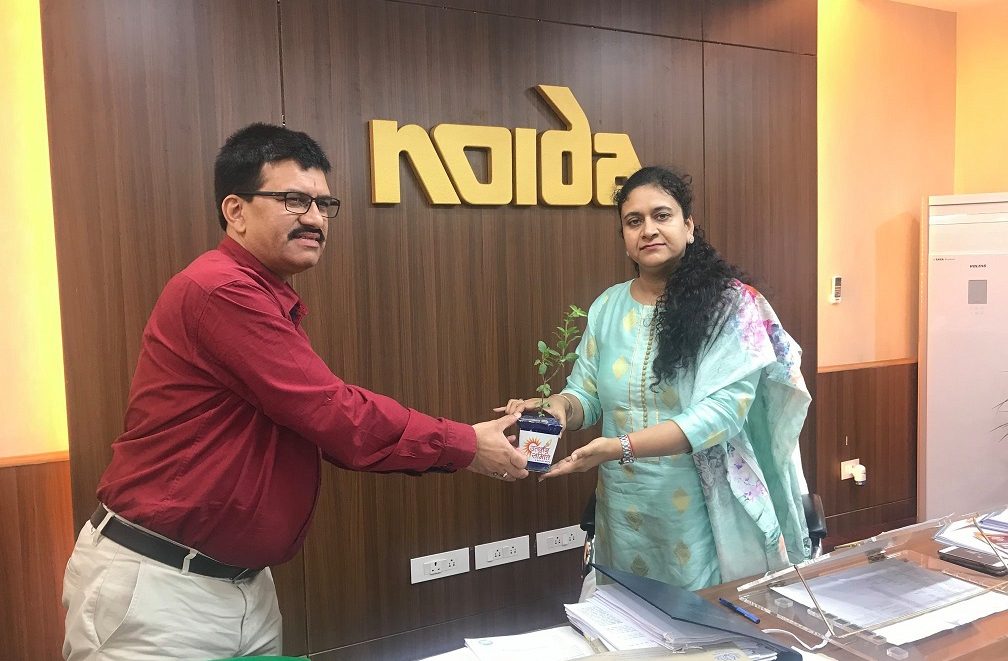 It is expected that the way the tree plantation has started in the form of Maha Kumbh.

Whatever plants are being planted this season, it is expected that the common people will protect them along with the government.

Only then they will be successful.

In the same sequence, like every year, I distributed plants this year as well.

Today, Noida Authority CEO met Mrs. Ritu Maheshwari and planted them.